Handmade Soap Cinnamon & Oatmeal Face & Body Bar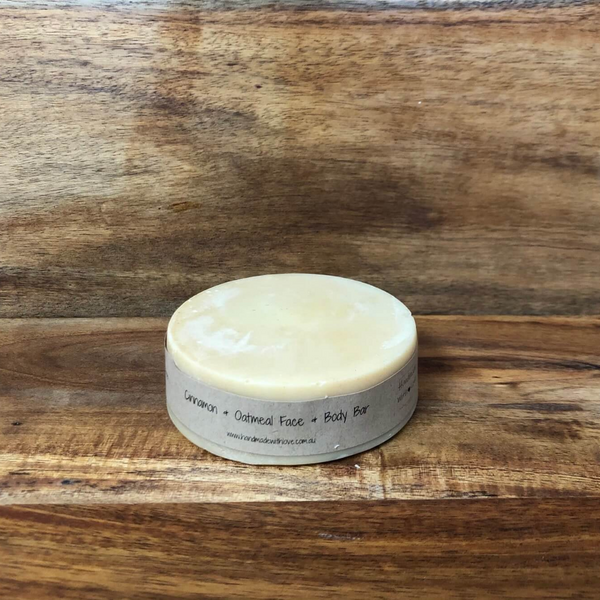 Handmade Soap Cinnamon & Oatmeal Face & Body Bar
This face & body bar contains some beautiful butters and has a sweet and spicy scent.  Contains oatmeal which is great for sensitive skin.
Size: 30-40g and 120-130g
Ingredients:
Saponified Coconut Oil, Olive Oil, Mango Butter, Apricot Kernel Oil, Avocado Oil, Colloidal Oatmeal, essential oils of Cinnamon, Lavender & Geranium
PLEASE NOTE: weight is approximate only.   The longer the soap cures, the lighter it gets and the soap is cut by hand. Every soap piece will be slightly different in weight.
Handmade with love by Nadia in Victoria
Handmade Soap - Cinnamon & Oatmeal Face & Body Bar