Reusable Bamboo & Silicone Buds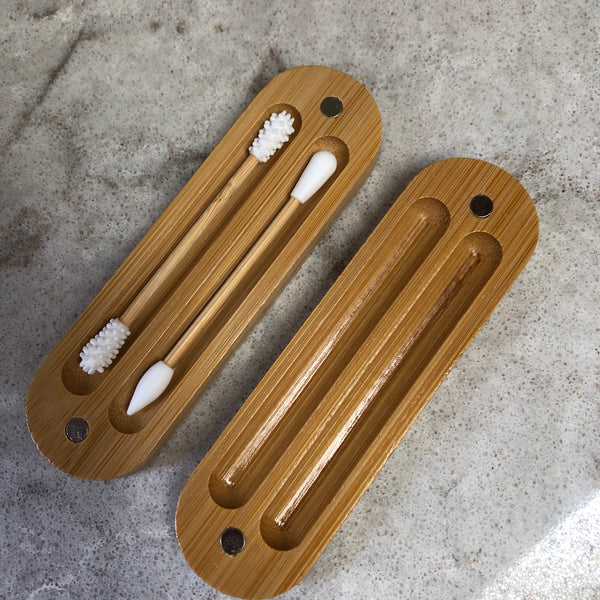 Reusable Bamboo & Silicone Buds
Reusable Bamboo & Silicone  Buds - reusable and washable.
Natural organic bamboo with silicone tips.

A set of 2 mixed style buds in a magnetic bamboo storage case.
The little storage case is natural bamboo - eco friendly, sustainable and zero waste.

1 set = two buds & one magnetic storage case

The stems are made from natural organic bamboo sticks with soft cleanable silicone on the tips.  The tips are washable with soap or dishwashing liquid, rinse, then air dry.
The silicone tips are not removable - they will not come off during use.

As with all cotton buds, care must be taken when inserting them into your ears.
Never push ear buds into the ear, use to gently clean the outer ear only.

Each bud measures approximately 7 cm in length.

There are 2 buds inside each magnetic storage case.

Can also be used for applying eye make-up.

Both buds have different style silicone tips

.
Single use cotton buds have already been banned in some states of Australia with the remaining states to follow in 2023. 
This is a simple switch for those wishing to make the change towards living a more earth friendly lifestyle.