Reusable Produce Bags (Organic Cotton)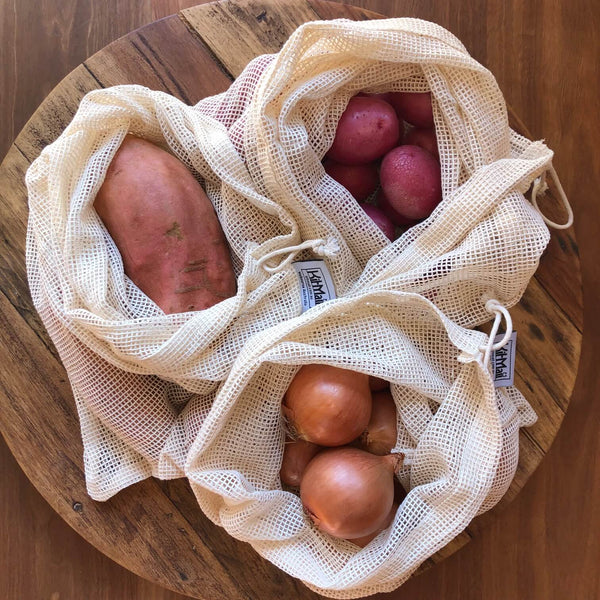 Reusable Produce Bags (Organic Cotton)
Reusable produce bags (Organic Cotton) are produced from cotton that doesn't use chemicals or pesticides, so it's better for the farmers, the environment and us.  They are made from certified GOTS organic cotton.
A really great alternative for supermarket or market shopping to avoid all the plastic bags.  Fantastic for drier style vegetables like potatoes, sweet potatoes and pumpkin and can even be used for bread and bakery items. 
Each bag is 30cm X 38cm
Drawstring closure
weighs 35g
Strong and sturdy
Comes in a pack of 3 or 6
Can be used in the pantry, fridge and freezer.
Cloth bags can be washed by hand or in the washing machine in a laundry bag.
Please allow for a little shrinkage with the first wash. Pull back into shape before drying.  (Please do not tumble dry). 
Also great as a multi-purpose bag for carrying your lunch, snacks and keeping everything together in your daily bag!