Reusable Ziploc Food Bag 1 Litre - Light Blue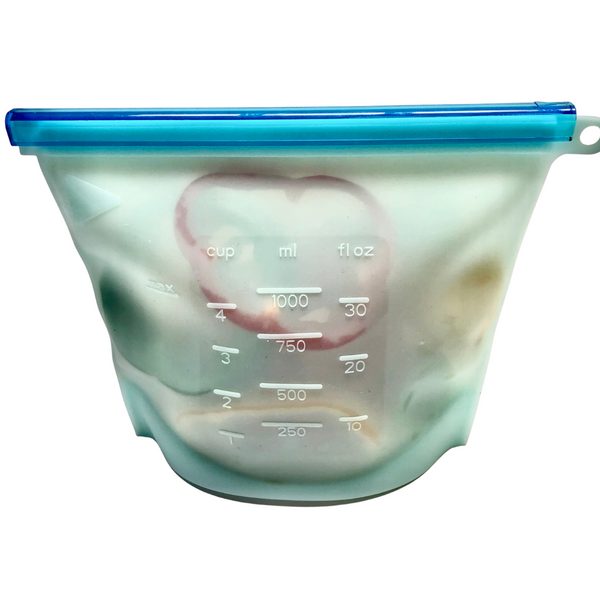 Reusable Ziploc Food Bag 1 Litre - Light Blue
Keep your food really fresh in your fridge - so many uses :
salad, cheese, chopped fruit & veggies, marinating meals, meal prep, freezing your smoothie mix, berries, soup or stock.
Great for out of home snacks for you or your kids - think chopped fruit, sandwiches, nuts, even popcorn.
Reusable Ziploc Food bags in Light Blue are great for colour coding different children or to separate food for family members with food allergies or intolerances.
Easy to clean by hand or in the dishwasher.  Bags can be stored flat when not in use, so don't take up much space.
As a bonus, Reusable ZiplocFood bags help reduce the number of disposable ziploc bags being used.
Fridge, freezer, microwave & heat safe.
Made from 100% Food Grade Silicone.
Measurements: W20cm H17.5cm