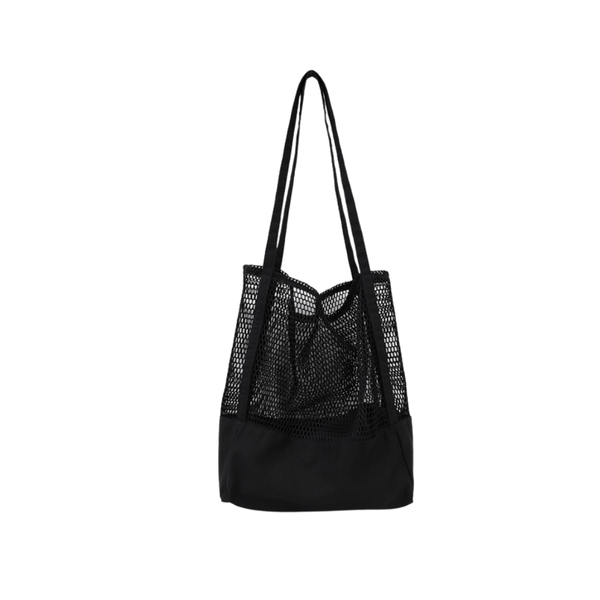 Everyone needs that perfect black bag!  Our fabulous Black Canvas Mesh Tote is both practical and fashionable and will take you from shopping to lunch to the beach or anywhere else!
Bag measures H 41cm X W 42cm with a wide gusset and strong handles.
The mesh doesn't stretch so your celery won't be peeking through the holes and the solid canvas base means you won't be showing the world everything you're carrying in your bag! 
Really robust and can carry a heavy load - at least 2 supermarket bags worth of shopping.
Being black it won't show the dirt when you put it down.
Folds up small so it's easy to have in your car or inside another bag.
Hand wash in cold water and mild detergent and dry out of direct sunlight.