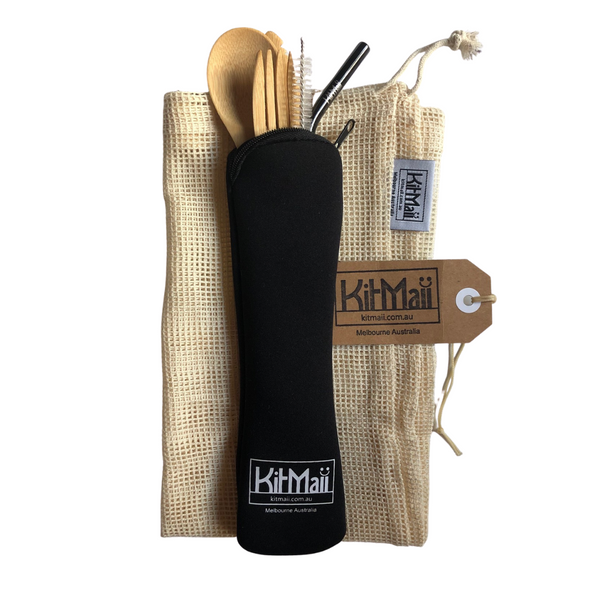 Here is a super handy kit to keep in your bag or car to help keep you plastic-free when you are out and about, having takeaways, eating out of home, at Uni or after the gym.  No more disposable cutlery required!  Set also contains a handy reusable produce bag for your fruit or veggies or just to keep your things together in your bag!
Each kit contains:
1 X Bamboo Cutlery Set containing - knife, fork, spoon, 1 X 'bent'  or 'Straight stainless steel straw* and 1 X cleaning brush.

1 X Washable pouch (black or beige)

1 X Organic Unbleached Cotton Reusable Produce Bag.
*We have bent or straight straws in black, silver, gold & rose gold.  If you have a preference, pop a note in the 'Order Notes' section of the 'Your Shopping Cart' page.

(Full details of all products included in the set can be found in the individual product listings)