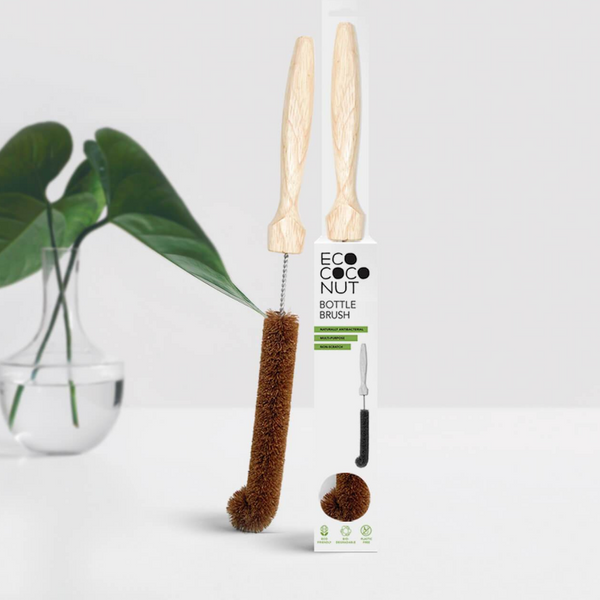 EcoCoconut Bottle Brushes are a multi-purpose cleaning brush ideal for cleaning baby bottles, reusable drink bottles and glasses. The handle is made from FSC accredited timber and the brush is made from sustainable coconuts. The brush is highly durable, non-scratch and is designed for multipurpose cleaning.
Features:
Designed to get into hard to reach places.
Effectively removes leftover residues.
Contains no plastic or toxic chemicals.
Naturally antibacterial.
Biodegradable.
Sustainable.
Plastic free.
Free from toxic chemicals.
Bristles are made from sustainably farmed coconut husks.
Handle is made from FSC accredited timber.
"With every EcoCoconut purchase you are actively contributing to providing clean drinking water to communities in need."