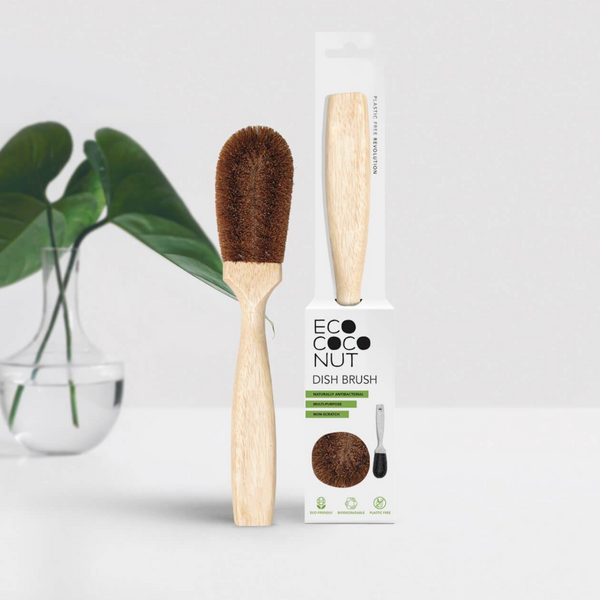 EcoCoconut Dish Brushes are biodegradable and highly durable and are designed as a multipurpose tool for cleaning in the kitchen or bathroom.
The brushes are an eco friendly alternative, are plastic-free and made from natural coconut husk and timber.
Features: 
Multipurpose
Non-Scratch
The brushes effectively cut through tough grease and are safe on non-stick fry pans.
Designed to get into hard to reach places.
Easily removes mould.
Naturally Antibacterial.
Free from toxic chemicals.
Biodegradable.
Sustainable.
Bristles are made from sustainably farmed coconut husks which are the outside of dried coconuts.
Handles are made from FSC accredited timber.
recyclable
"With every EcoCoconut purchase you are actively contributing to providing clean drinking water to communities in need."