Jute Shopping Bag with handy pockets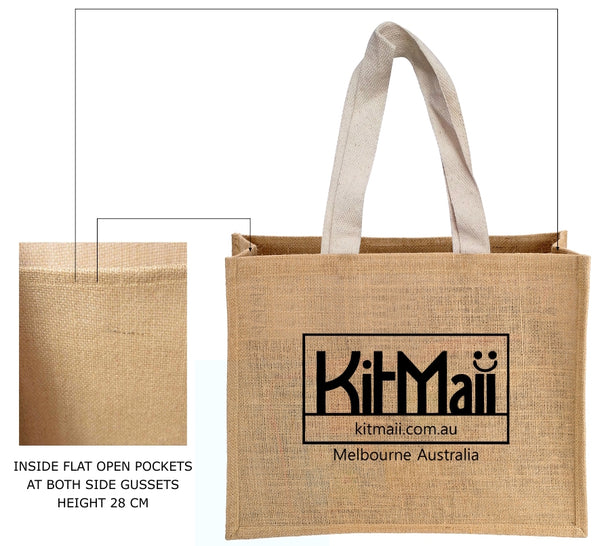 Jute Shopping Bag with handy pockets
This fabulous Jute shopping bag will be your go-to for supermarket or market shopping (and also makes a fabulous beach bag!   Jute is an amazing vegetable fibre, used for making twine and rope or woven into sacking, matting or accessories.  It is a biodegradable fibre, so at the end of its life it breaks down and actually enriches the soil.
the bag measures H34cm X W43cm has a wide 19cm gusset and strong, wide cotton straps so it won't dig into your shoulders, making it comfortable to carry;
two internal pockets, so you can keep your jars or bottles upright and your phone, wallet & car keys handy;
very, sturdy and carries a large load;
bag fits perfectly on the self serve or assisted checkout at the supermarket or at the local market;
sits upright and open so easy to put products in with one hand;
looks great.
Buy on its own or as part of our Eco-Friendly Bundles.