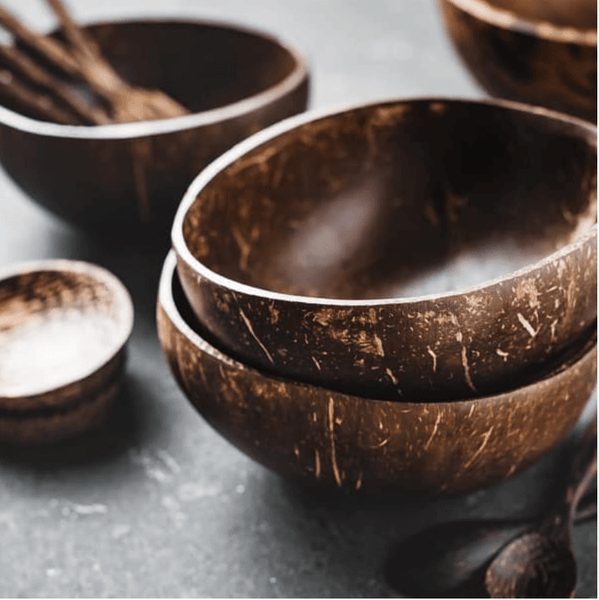 Coconut bowls from Coconutsy are handcrafted from recycled coconut shells that were destined to be thrown away. These natural bowls are perfect for your favourite Acai bowls, Buddha bowls, smoothies, cereal, even salads!
Each reclaimed bowl is cut, cleaned, sanded then polished smooth with an organic virgin coconut oil, turning them into beautiful eco-friendly coconut bowls that you can eat from.
Coconut bowls are individually wrapped in tissue paper for postage
Diameter: 13.5cm - 14.5cm
Depth: 6cm - 6.5cm
🥰 Since coconut bowls are natural products each item is unique by nature in its colour, shape and size.