Reusable Ziploc Food Bags - 500ml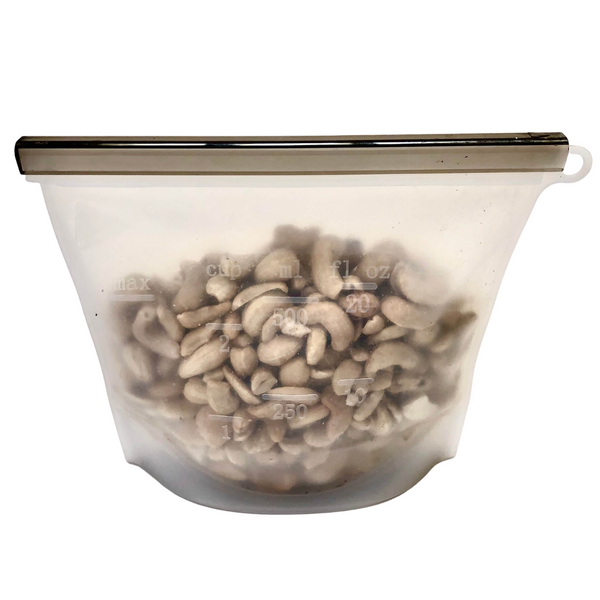 Reusable Ziploc Food Bags - 500ml
500ml Ziploc Food bags are a fantastic size for out of home snacks for you or your kids - think chopped fruit, sandwiches, nuts, even popcorn.

Reusable Ziploc Food bags keep food really fresh in your fridge - try them for avocado - (amazing how long they will last), cheese, chopped fruit & veggies, marinating meals, freezing your smoothie mix, berries, or out of home snacks like nuts and popcorn - they are just great! 

Easy to clean - wash by hand or upside down in the dishwasher.  The bags store flat so save space.  Best of all they help us reduce the number of disposable ziploc bags that end up in landfill.

Fridge, freezer, microwave & heat safe.
Made from 100% Food Grade Silicone.
Measurements: W20cm H10cm
* Can also be used to carry your reusable cloth facemasks to keep them clean and hygienic.