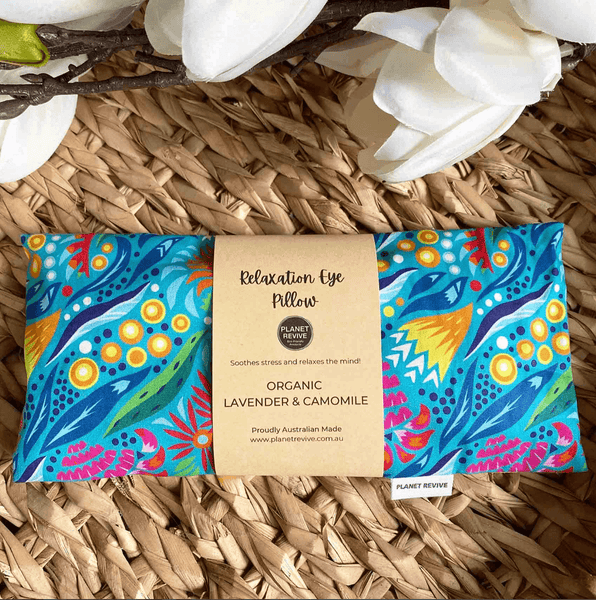 Want to find a better way to relax?  Our Eye Pillows from Planet Revive are PERFECT!  They will have you drifting into a state of relaxation in no time at all!
As with all their products these are 100% plastic, chemical and nasty free.  Made from 100% cotton and inside has 100% organic Australian Lupins.  Best of all is that it comes with a removable, washable cover.
Can be used as both a cool or warm eye pillow.  To cool, simply put in the freezer 30 minute prior to use. (Top tip – put Eye Pillow in one of our Reusable Ziploc Bags to keep them clean).  To heat, pop in the microwave for increments of 30 seconds until you reach the perfect temperature.  Make sure you don't overheat and then relax and lay directly over your eyes.
Benefits of Reusable Eye Pillow:
Relaxing, perfect for yoga and meditation
Relieves Headaches and Sinus issues
Promotes a better night sleep
Contains 100% Australian Lupins
Made from 100% Cotton
Light and breathable
Reduces landfill as they are 100% compostable
Economical
Care Instructions
To wash, simply remove the cover and wash by hand or in the washing machine in a laundry bag.  Do not wash the insert.