EcoCoconut Kitchen Scourer 2 Pack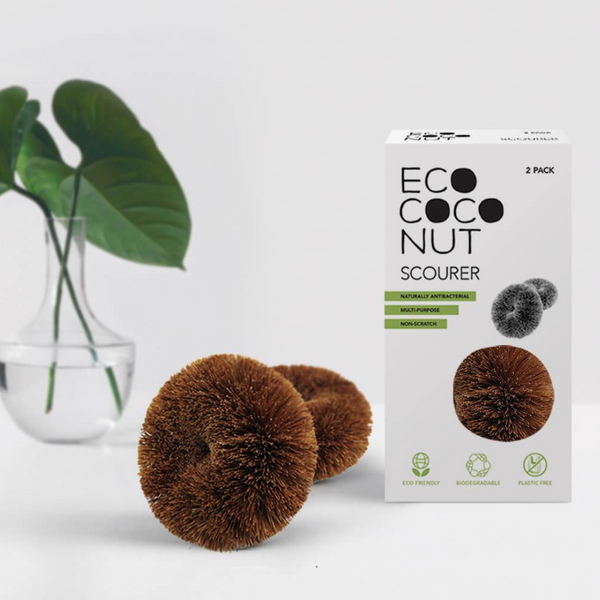 EcoCoconut Kitchen Scourer 2 Pack
EcoCoconut kitchen scourers are made from sustainably sourced coconut husks. Biodegradable and highly durable, they replace plastic and environmentally damaging scourers and are a highly effective, multi-purpose cleaning tool.
Features: 
Twin pack.
Donut shaped.
Safe on non-stick fry pans.
Non-Scratch.
Great on hard surfaces.
Easily removes mould.
ideal for pots, stove top & baths
Naturally Antibacterial.
Free from toxic chemicals.
Biodegradable.
Sustainable.
Made in Sri Lanka
"With every EcoCoconut purchase you are actively contributing to providing clean drinking water to communities in need."