Collapsible Drink Bottles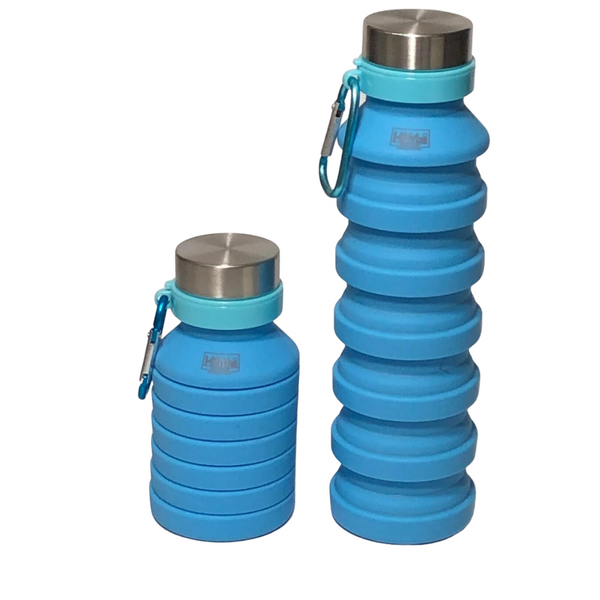 Collapsible Drink Bottles
How would you like a drink bottle that matches your thirst? 
Here is the ultimate drink bottle.  It's one bottle that has a variety of sizes!  Available in 4 fabulous colours - Sky Blue, Graphite, Citrus Orange and Lime. 
Expands from 250ml to 550ml capacity;
Stainless steel leakproof cap;
shockproof, drop-proof;
Clips to your belt, bag or backpack with matching, removable carabiner clip;. 
Wide mouth for easy pouring, ice cubes & cleaning; 
Convenient, strong and portable - think travel, camping, hiking!
Great for school, uni, work lunchboxes;
Perfect for the gym.
Collapsible Drink Bottles are made from 100% BPA free Food Grade Silicone which is a derivative of sand.  Unlike plastic, silicone doesn't contain any chemicals which can leach into our food and drinks, so it's perfect for food & drink products.  The bottle is easy to expand and collapse, is light strong and durable, dishwasher safe and suitable for cold and warm drinks.*  Great for travel, sport, gym, hiking, backpacking, outdoor activities and are also terrific for children.  *(Bottles are not recommended for very hot drinks to avoid scalding).