Stainless Steel Drinking Straws (Singles)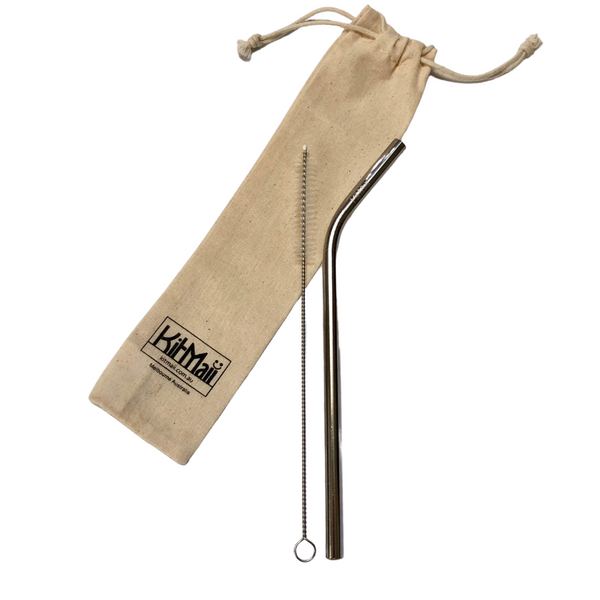 Stainless Steel Drinking Straws (Singles)
Our Single stainless steel drinking straws are available in Silver, Gold, Rose Gold or Black in straight or bent varieties
Straws come with an organic cotton pouch and cleaning brush.
Very stylish - look and feel great!
Made from 100% premium food-grade stainless steel with Kitmaii logo.
8mm wide so suitable for juice, smoothies or iced drinks.
To clean, push the brush through the straw, then rinse by hand or wash in dishwasher like cutlery.
A great reusable gift idea that can be used over and over.   Helps to reduce the use of single-use straws!