Plantable Cards Little Garden Blooming Gift Tags (Mini 4 Pack)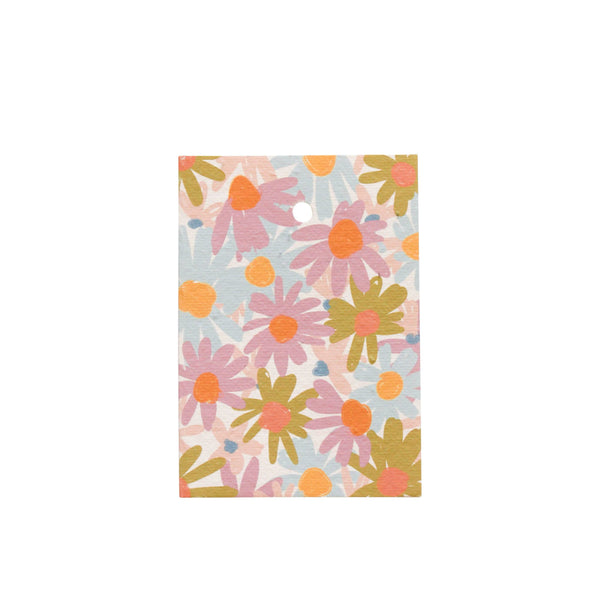 Plantable Cards Little Garden Blooming Gift Tags (Mini 4 Pack)
Each Blooming gift tag is handcrafted on 100% recycled, seeded paper in the Hello Petal studio.  Once your card has been read and loved, it is then intended to be planted for Swan River Daisies to bloom in a beautiful array of purple, pink, blue and white flowers.  It is so wonderful that your card is a gorgeous gift in itself to be loved and enjoyed in the future.
Seeded Paper: Plantable paper is 100% recycled and embedded with Swan River daisy seeds.  It has a beautiful handmade feel to it with the little seeds visible as tiny specks throughout, creating a lovely raw, earthy texture.  This paper is intended to be planted, and if so, will grow a beautiful array of daisies.    Due to the handmade nature of the recycled paper and placement of the seeds, no two cards are the same, making each piece truly unique.  
Fill a pot with seed raising mix & water.
Soak your hello petal card in water until completely wet & place on top of seed raising mix.
Very lightly cover the card with more seed raising mix.
Water IMPORTANT: ensure card stays moist and does not dry out. This will allow the seeds to germinate through the paper.
Keep in a well-lit environment. A sunny corner in your home or outside basking in the sunshine.
Germination should take 7-21 days with blooms at 14-17 weeks.
Happy planting!
(You will also find these instructions on the back of the card).

Plantable cards are a perfect gift for those special occasions and milestones or just because.
(Please note: mini cards do not include envelopes).
WA & TAS customers: Please note that there are quarantine regulations when importing seeded paper into your state. If your parcel is inspected you may incur a fee. KitMaii and Hello Petal will not take any liability for this fee.