EcoMax Timber Hair Brush - Oval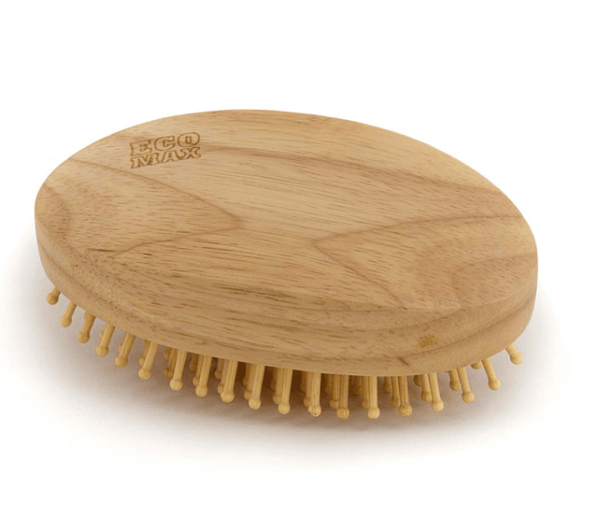 EcoMax Timber Hair Brush - Oval
Fitting snuggly in the palm of your hand this fabulous 
brush
will tame your hair and provide a gentle massage for your scalp. The bamboo pins with their rounded ends reduce static and help stimulate blood circulation for hair health.
How to care for your brush:
Regularly remove any hairs from the brush pins.  Mix a mild shampoo with warm water in the sink and using an old toothbrush gently scrub the pins and the rubber cushion clean. Dry your brush on a towel with the pins facing down. Do not leave your brush sitting in water.
Dimensions:
Base to top of the brush is 12.5cm x 7cm.
Brush head 9cm x 5cm.
End of life:
EcoMax Timber hair brushes are designed to last for a long time, but the great thing is that once your brush has reached the end of its life, it can be thrown into your compost to break down naturally.