Handmade Soap Coconut, Papaya & Mango Face & Body Bar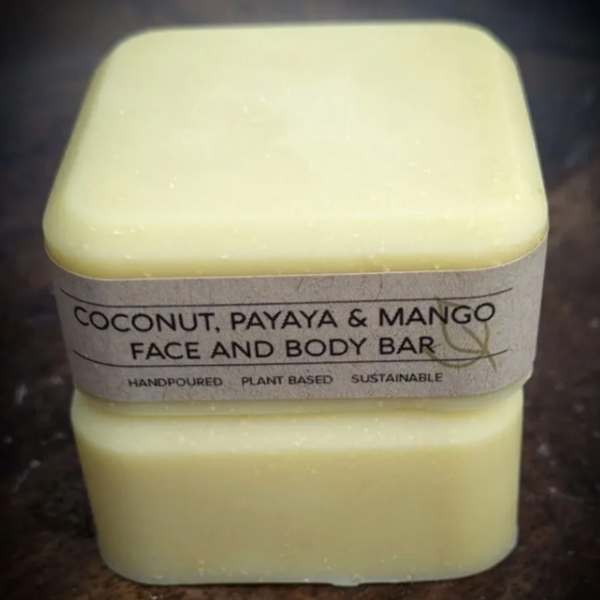 Handmade Soap Coconut, Papaya & Mango Face & Body Bar
A gorgeous soap for those with sensitive skin, made from some beautiful ingredients such as Papaya, Mango and Pineapple extract, as well as Coconut Milk, Mango Butter and avocado oil. This soap is unscented and all-natural.

a perfect extra little gift for a loved one or yourself!
Size: 50-60g and 90-100g
Ingredients: 
Saponified Olive Oil, Coconut Oil, Mango Butter, Avocado Oil, extracts of Papaya, Mango and Pineapple, Coconut Milk Powder, Sodium Lactate.
Handmade with Love by Nadia in Victoria
Coconut, Papaya & Mango Face & Body Bar