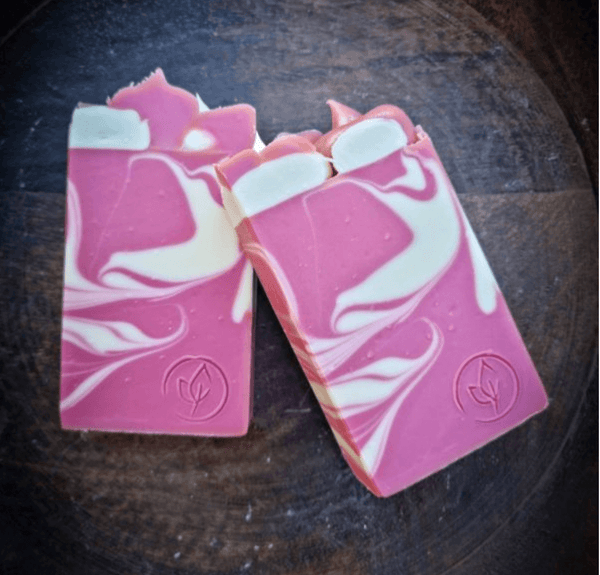 With its pure peppermint notes and smooth hints of musk and vanilla, this fragrance will leave your house filled with Christmas joy throughout the year.
Top notes: Buttermint, white mint leaf.
Mid notes: Amber veil, white chocolate shavings.
Base notes: Vanilla bean, osmanthus, white musk.
Size : 120-130 gram (6cm x 2.5cm x 9cm)
PLEASE NOTE: weight is approximate only, as the longer the soap cures, the lighter it gets and the soap is cut by hand. Every soap piece will be slightly different in weight.
Handmade with Love by Nadia in Victoria.
Handmade Soap Candy Cane