HUSKEE Universal Saucer (Charcoal)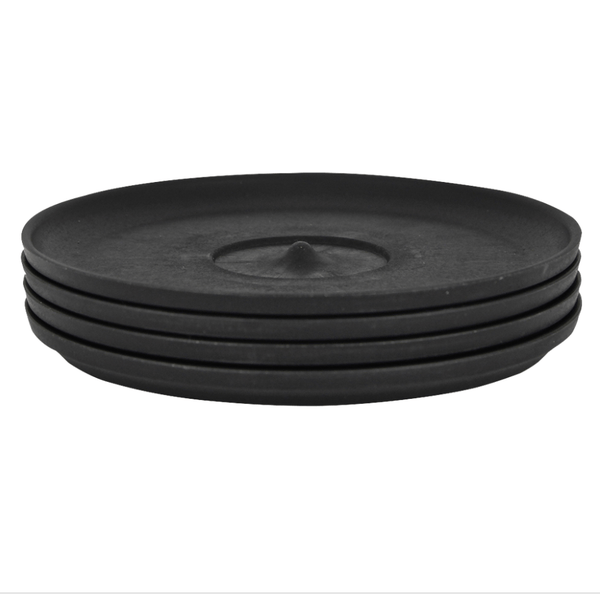 HUSKEE Universal Saucer (Charcoal)
The Universal saucer is the perfect addition to the complete range of HuskeeCups - (they can be used with the 6 oz, 8 oz & 12 oz cups).
The Huskee Cup locks neatly and securely into the sustainable Universal Saucer.  There is a 'valley' in the base of each cup which nests into the 'hill' in the middle of the saucer.  As a result, this makes serving coffee simple!
The simple and elegant design ensures they can be used in any home or cafe environment and have exceptional stacking ability.