Handmade Soap Scrubby Bar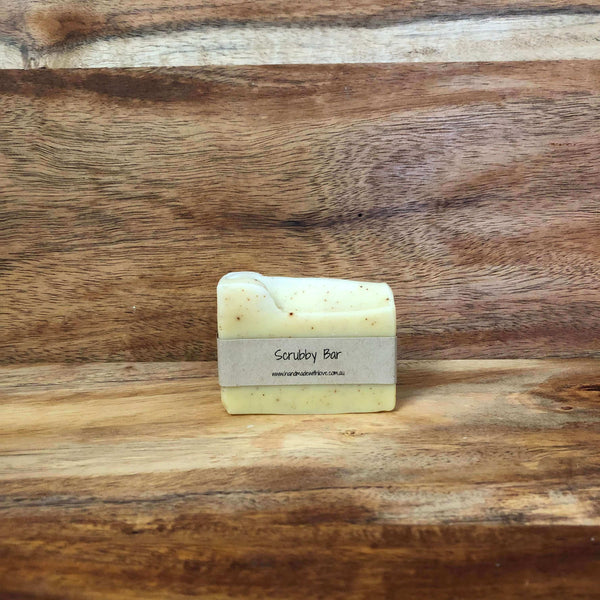 Handmade Soap Scrubby Bar
A beautiful, all-natural soap scented in Orange essential oil and contains ground Pumice and Walnut shells for gentle exfoliation.
Great for gardeners, mechanics or those that like a full-body exfoliation.
a perfect extra little gift for a loved one or yourself!
Ingredients:
Olive Oil, Coconut Oil, Shea Butter, Castor Oil, Cocoa Butter, Pumice, Walnut shell, Orange essential oil, Sodium Lactate.
Weight : 30-40g and 120-130g
PLEASE NOTE: weight is approximate only.   The longer the soap cures, the lighter it gets and the soap is cut by hand. Every soap piece will be slightly different in weight.
Handmade with love by Nadia in Victoria.
Handmade Scrubby Bar Soap