Handmade Soap Lemongrass & Persian Lime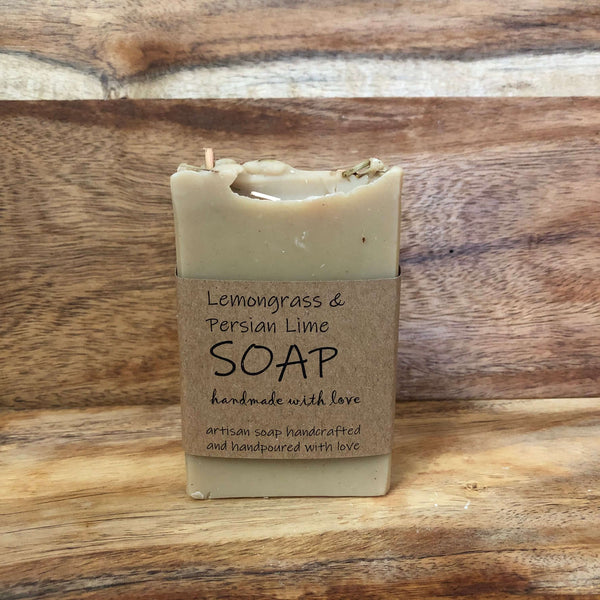 Handmade Soap Lemongrass & Persian Lime
The unmistakable natural, fresh citrus scent of lemongrass is combined with zesty lime, lemon peel and a soft floral undertone.
Ingredients :
Olive Oil, Coconut Oil, Shea Butter, Cocoa Butter, Castor Oil, Olive Green Clay, Titanium Dioxide, Dried Lemongrass, Dried Hibiscus Petals, Fragrance Oil, Sodium Lactate.
Weight : 30-40g and 120-130g
PLEASE NOTE: weight is approximate only, as the longer the soap cures, the lighter it gets and the soap is cut by hand. Every soap piece will be slightly different in weight.
Handmade with Love by Nadia in Victoria.
Handmade Soap Lemongrass & Persian Lime