Handmade Soap Coffee & Cacao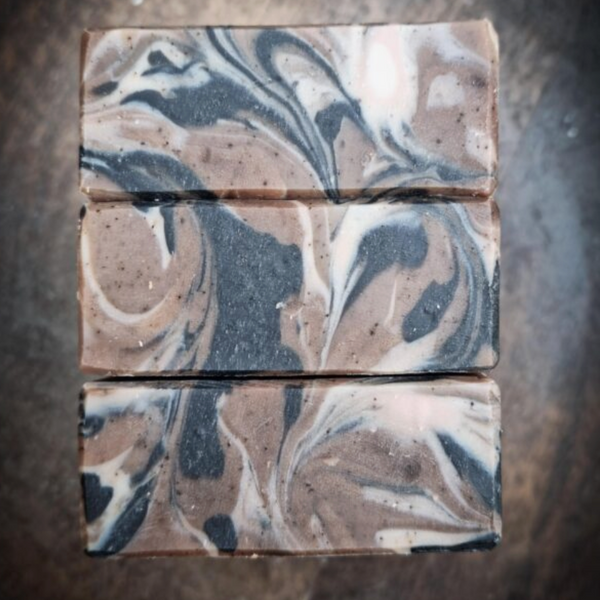 Handmade Soap Coffee & Cacao
If you love the smell of freshly brewed coffee, you are going to love the smell of this soap!  With luscious top notes of delicious coffee, the middle nutty, maple syrup fragrances are rounded off by the base creamy vanilla, caramel and cocoa scents, it smells good enough to eat!
Size : 120-130 gram
Ingredients:
Coconut Oil, Olive Oil, Castor Oil, Shea butter, Fragrance Oil, Organic Cacao Powder, Mica Pigments, Activated Charcoal, Titanium Dioxide, Coffee Beans, Sodium Lactate
PLEASE NOTE: weight is approximate only, as the longer the soap cures, the lighter it gets and the soap is cut by hand. Every soap piece will be slightly different in weight.
Handmade with Love by Nadia in Victoria.
Handmade Coffee and Cacao Soap