Handmade Peony Bouquet Soap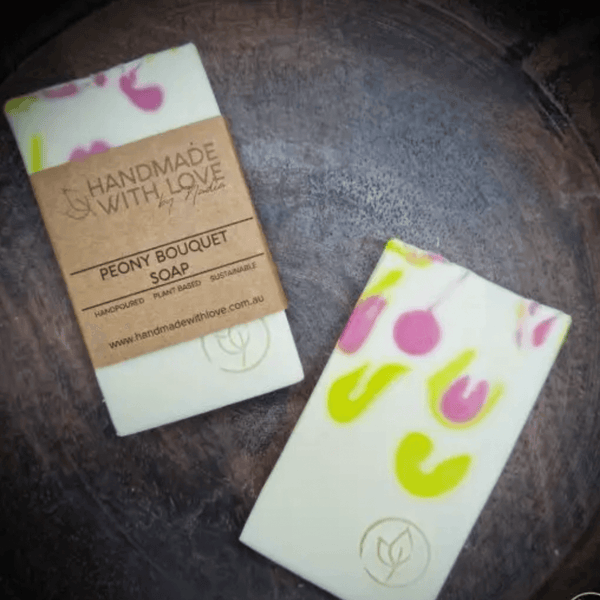 Handmade Peony Bouquet Soap
Peony bouquet is the perfect fragrance that can only be described as a luxurious floral paradise with top notes: of sparkling mandarin, bergamot zest, and sweet orange, heart notes of peony blooms and geranium essence and base notes of soft musk, patchouli and dark amber.
Weight: 130 gram
Ingredients:
Olive oil, coconut oil, organic shea butter, organic cocoa butter, mica colors, titanium dioxide, fragrance oil.

PLEASE NOTE: weight is approximate only as the longer the soap cures, the lighter it gets and the soap is cut by hand. Every soap piece will be slightly different in weight.
Handmade with Love by Nadia in Victoria.
Handmade Peony Bouquet Soap