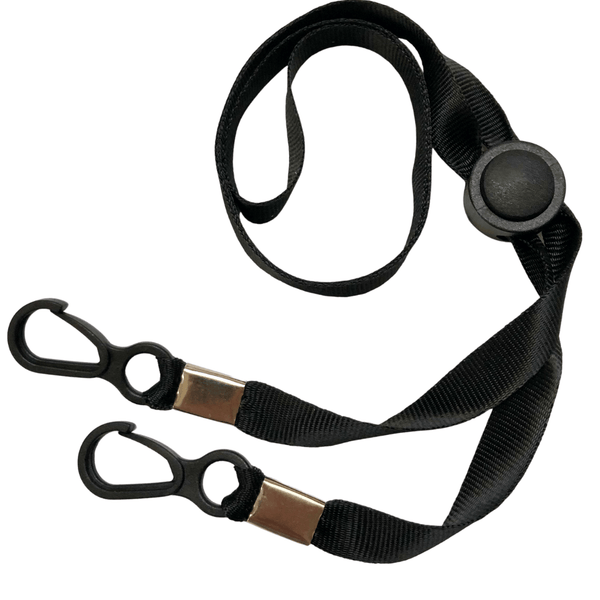 Super easy and convenient adjustable Facemask Strap to use with all types of face masks.  You won't have to think about where to put your facemask or risk losing it.   No more leaving the house to run back in when you realise you have forgotten it! Saves unnecessary touching of the mask by repeatedly putting it on and taking it off.  
Hands-free, lightweight, adjust the length of the strap as needed.
clips to elastic sides of the mask.
slip over your head and adjust the length behind your neck as needed.
one size fits all.
band length 80cm, width 1cm.
can be wound around your ponytail.
suitable for both adults and older children.