EcoMax Double Sided Timber Nail Brush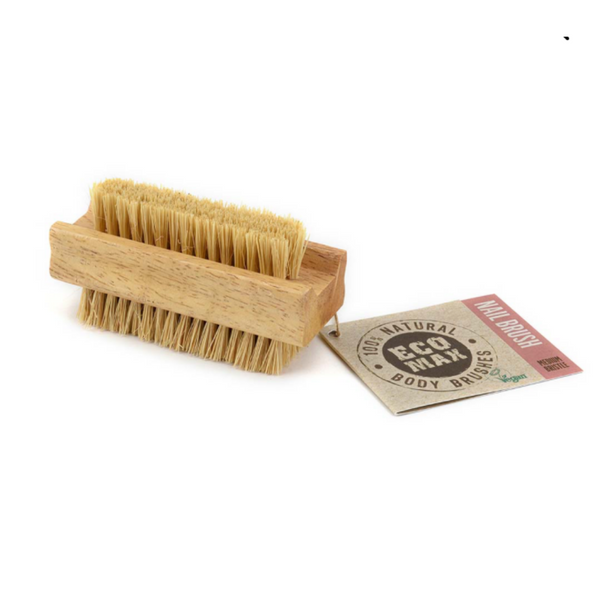 EcoMax Double Sided Timber Nail Brush
This double-sided, medium bristle, plant fibre nail brush is biodegradable, environmentally friendly and made from 100% natural vegetable fibres.  Plastic-free cleaning brush.
Untreated and toxin-free. 
Made from Tampico fibre, from Mexican Agave plant: naturally porous and holds more water than plastic. 
Ideal scrubbing brush, won't dry out.
Long-lasting bristles that won't bend or flatten.
Easy to hold shape.
Sustainable rubberwood.
No microplastics.
Biodegradable. 
Vegan friendly
Dimensions:
9.5cm (L) x 4.5cm (H) x 3.5cm (W).
Materials: 
Rubberwood, Tampico bristles (agave).
Care instructions:
Rinse and hang to dry.
The brushes are handmade in Sri Lanka by a small family run business and ethically sourced under fair trade agreements.