Bathroom Box (White Make Up Pads)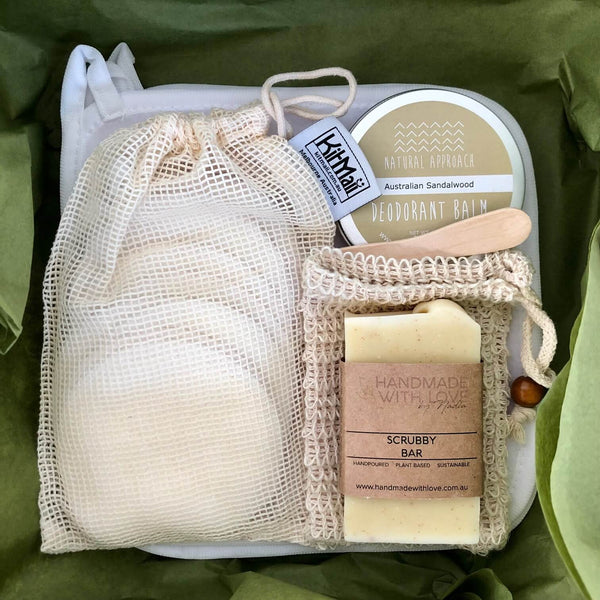 Bathroom Box (White Make Up Pads)
Beautiful self-care kit for someone special - this kit includes:
1 X Set of Reusable Make-Up Remover Pads (10 Pack White) - comes with mini laundry bag and mini organic cotton reusable produce bag.
3 X Face and Body care Cloths.
1 X 50g Natural Approach Natural Deodorant*
1 X Large HandMade by Nadia Soap*
1 X Cotton/Linen Exfoliating Soap Bag
* fragrance included will depend on availability (but all are beautiful)!  If you have a preference, put a note on the 'Your Shopping Cart' page and we will do our very best to supply your choice.
If you would like to send this as a gift to someone else, please leave your message on the 'Your Shopping Cart' page and the receiver's address in the delivery instructions and we'll take care of the rest.